HydroWear
HydroWear
is a knitwear collection created in collaboration with Microsoft Research. The collection aims to bring awareness to the importance of hydration by implementing innovative technologythrough the lens of traditional textile construction.
The collection uses knitwear not only as a protective outer layer and means of personal expression, but also as an activator of the hydration sensors. The wearer's decreased internal hydration levels cause a chain reaction that heats the thermochromic pigment embedded in the silicone coating of the wool garment. The result is the silent color transformation seen in this
video
.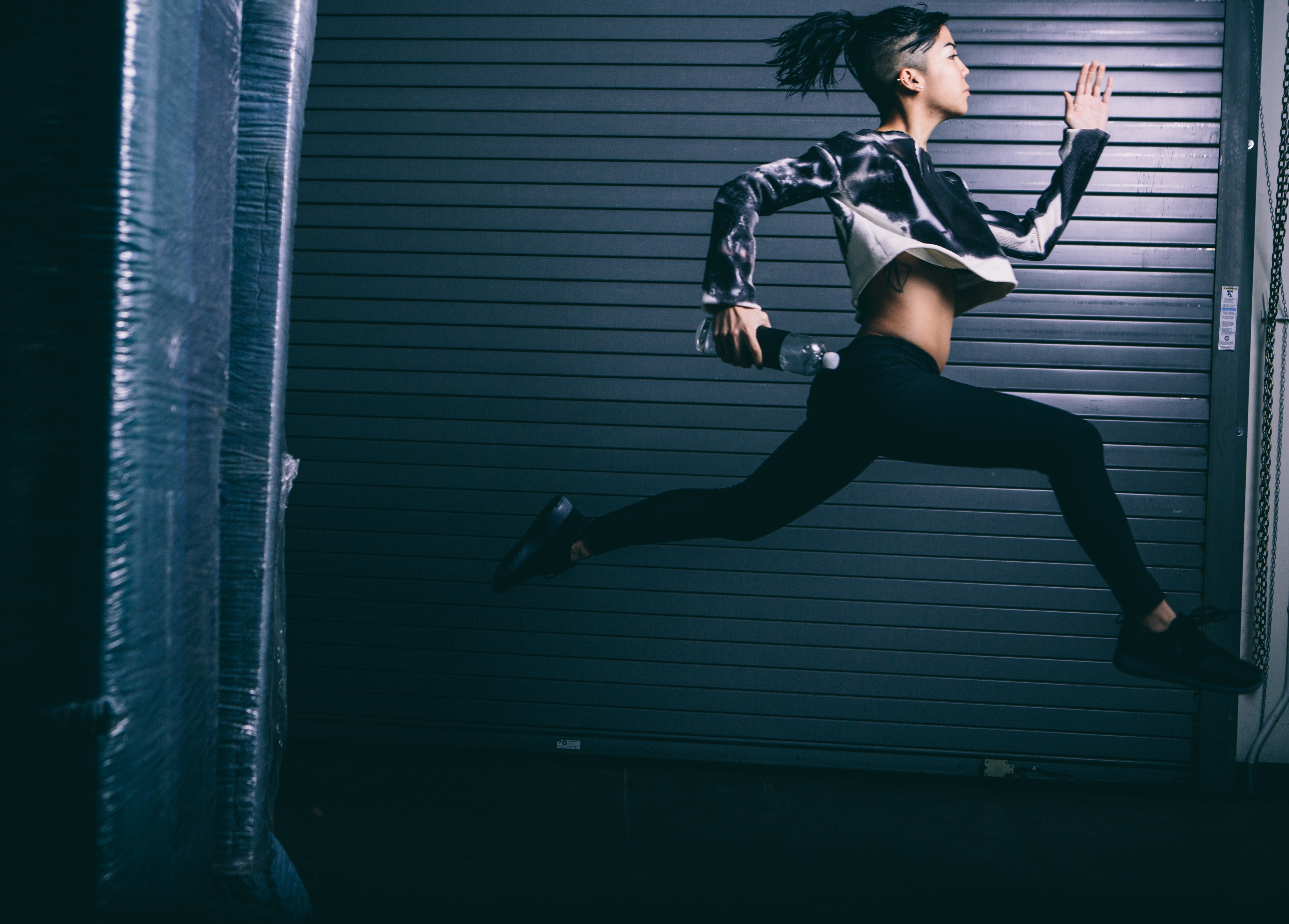 ---
Process
Techniques:
Single Bed Machine Knitting. Laser Cutting. Silicone Coating.
Materials:
Wool. Copper wire. Silicone.
Thermochromic pigment. Sensors.
Back to Menu